wEST VIRGINIA DEER ASSOCIATION
The West Virginia Deer Association (WVDA) is a non-profit organization dedicated to improving the quality of WV's deer herds through education, conservation and the promotion of quality hunting opportunities for all West Virginia hunters. The WVDA was established in December of 2021 by a committed group of deer enthusiasts from all over the state with the goal of creating a unified voice for all of West Virginia's deer hunters, regardless of method. The WVDA Board of Directors includes a representative for each of the six WVDNR Districts and adopts a quality minded approach to herd, habitat and hunter management as we consider future programs, advocacy and projects related to the core mission.
District 1

Barbour, Brooke, Hancock, Harrison, Marion, Marshall, Monongalia, Ohio, Preston, Taylor, Tucker, Wetzel

District 2

Pendleton, Hardy, Grant, Hamphire, Mineral, Jefferson, Berkeley, Morgan

District 3

Lewis, Upshur, Randolph, Braxton, Webster, Pocahontas, Clay, Nicholas
District 4

Fayette, Greenbrier, McDowell, Mercer, Monroe, Raleigh, Summers, Wyoming

District 5

Kanawha, Putnam, Mason, Boone, Logan, Mingo, Lincoln, Wayne, Cabell

District 6

Calhoun, Doddridge, Jackson, Gilmer, Pleasants, Ritchie, Roane, Tyler, Wirt, Wood
why Join WVDA?
Our members share a common bond - a responsibility to wildlife conservation, a commitment to quality management, a passion for white-tailed deer, and a deep appreciation for hunting in West Virginia. There is strength in our numbers! Join with us to help advocate for improvements in herd quality, habitat and hunter education throughout all of West Virginia.
Opportunities to participate in WVDA events in your area.
District representation with commissioner, biologists and law enforcement.
Representation at all WV Natural Resources Commission meetings.
Members Only access to forums and other features.
The Signpost newsletter!
Click on the Join Now button below to sign up online or click More Info button to find out more.
Join now
Recent news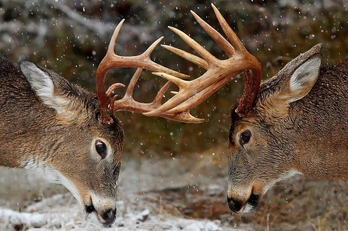 On April 23, 2023 the WV Natural Resources Commission will vote on a proposal to reduce the annual antlered deer bag limit from three...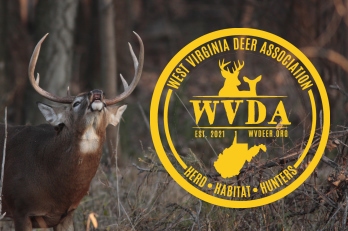 We're here! Welcome to the newly formed West Virginia Deer Association.
See more
Upcoming Events
No Current Events
See more
The Signpost
sign up for our email newsletter
Stay informed on important organizational developments, proposed regulation changes, events in your area, deer management related articles, legislative updates and much more. Members automatically recieve the Signpost.
View newsletters